Chouffe is a beloved family of beers, highly regarded for both its place among Belgium's finest brews, and for its unique spirit of fun, with legends of magical gnomes stretching back over
6,666 years.
But to grow an audience for La Chouffe, Houblon Chouffe and Mc Chouffe beers beyond their avid base, they needed a bigger way to tell their tales. So we created an augmented reality world where man and gnome could meet.
We commissioned new artwork to portray the gnome-iverse in more detail than ever before. We expanded the storyline in a colorful series of posters, coasters, table tents and stickers. We issued the call to "Summon the Chouffe" as an invitation to try the beer and an opportunity to see the gnomes in action.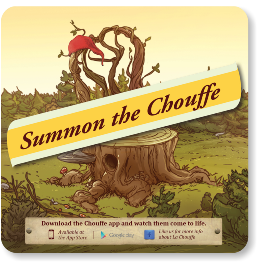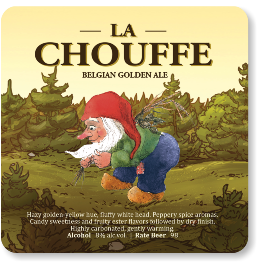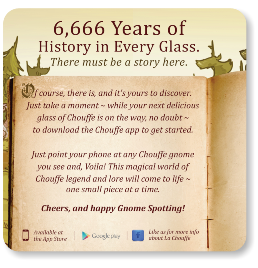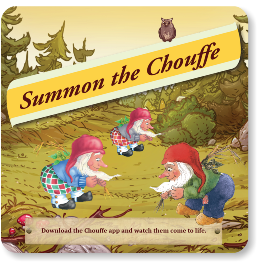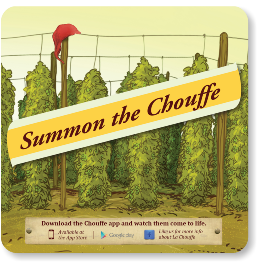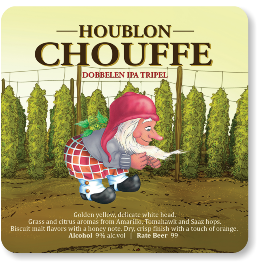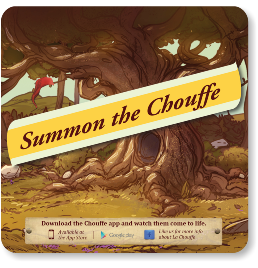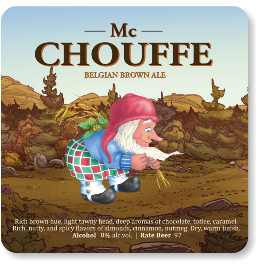 Then we created an app to do just that,
bringing each and every piece to fully-animated life, telling the backstories of each beer and sharing Little Gnome Facts, simply by viewing it through your smart phone.
Download the Chouffe app and watch them come to life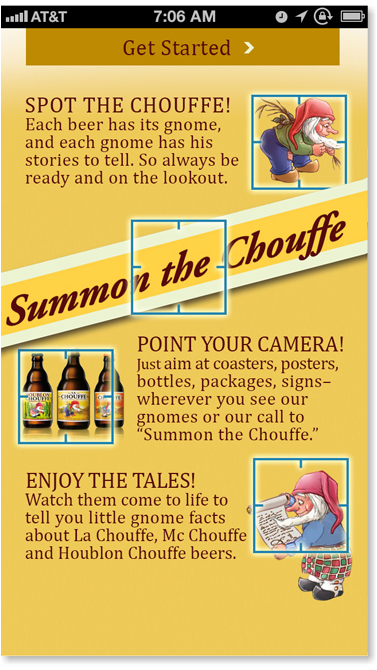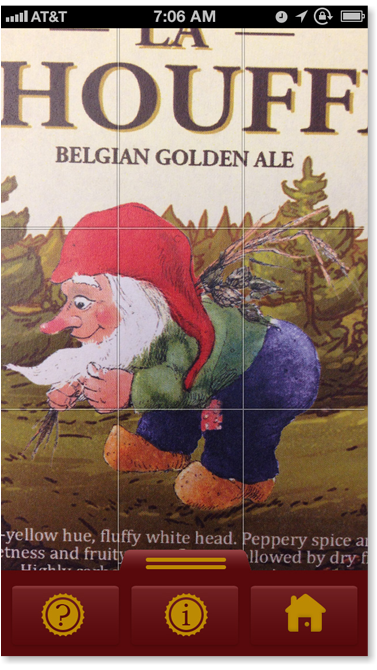 And finally,
to make the tales even taller, we invited every user to Gnome Thyself, and become part of the latest and largest Chouffe story yet.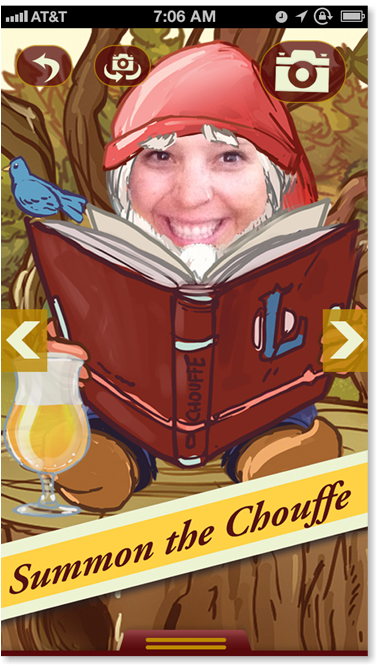 2013 ® ALL RIGHTS RESERVED | PHUN&DUNN | IT'S NOT JUST AN AGENCY. IT'S AN AGENDA.